Well, that's Christmas and Hogmanay out of the way. We watched the Edinburgh fireworks from the office balcony (it's why we moved near the Castle, well amongst other things, there is a pub underneath the office).
It was a relaxing break after a busy year spent with three twenty-something offspring able to join our customary seasonal feasting and drinking. But now it's back to business and after a great 2018 of exponential growth with most of our OptEnrol clients, this year promises to start with a bang, just like the fireworks.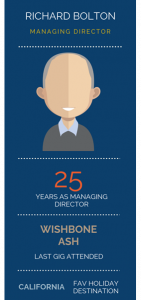 We here at OptEnrol really have become the auto enrolment specialists which has been reflected in our growth, assessing over 63,000 employees each month. Naturally, we're on the lookout for lots more as the service accepts all sizes and complexities of workforce. Advisers using other assessment services have recently been attracted to OptEnrol's low charges, pay-only-as-you-use basis as well as the great customer service from our dedicated and fantastic support team who are there to help whenever you need them.
2019 really shifts up a gear in April when contribution rates rise for the second (but likely not final) time so check that the rates set up in OptEnrol for you are what you are expecting, whether at the new legal minimum or higher. The software will automatically use those new rates for assessments ending after 5 April, so keep your eyes peeled.
Despite the publicity, the new deductions may come as a surprise to some employees, so you should give them advance warning. You could also mention the good news about the extra amounts you will be paying on their behalf – they're going up to 3%.
For some employees the new deductions will be unaffordable and if so you'll have to be clear on your policy for employer contributions. You are entitled to maintain your contributions, stop them altogether or increase them to ensure the workplace pension status is maintained. Whatever you decide, OptEnrol can cope and automate most of it.
Finally, be prepared for a bit more admin if lots of employees opt out but help is at hand as it can all be done through OptEnrol, that's what we are here for.
2019 will be a testing year in workplace pensions but they're here to stay, as is OptEnrol and we are eager and open for business!